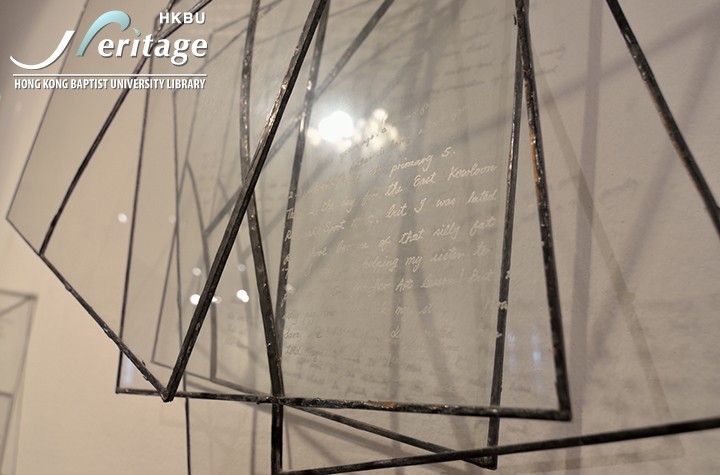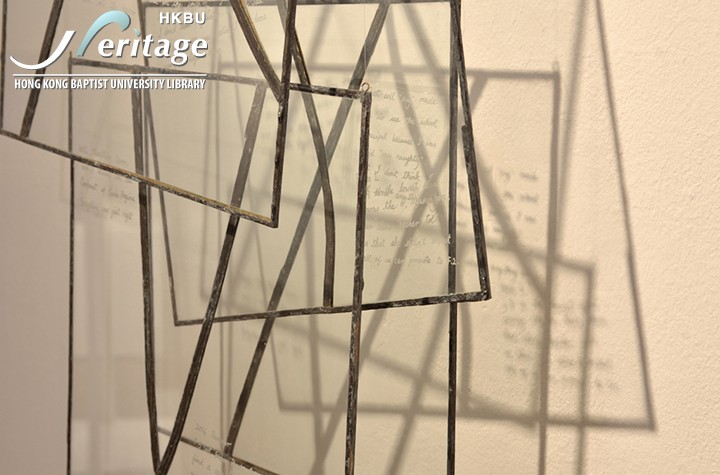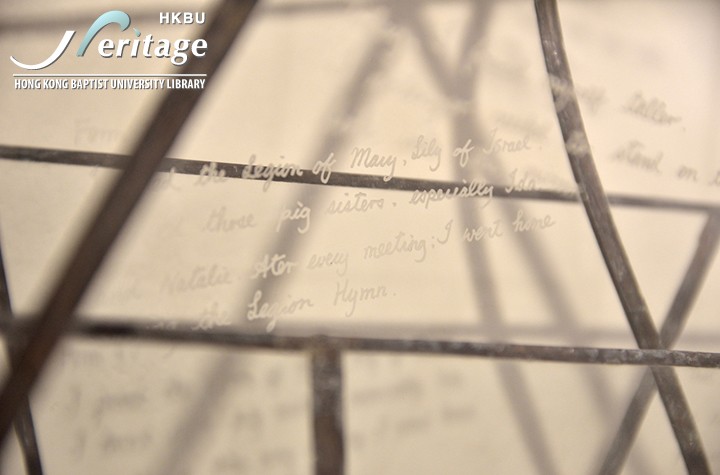 Fu, Wing Tung Monica
2009
Academy of Visual Arts
BA (Visual Arts)

Various dimensions
6757 View

Glass


ART FORM :

Installation

THEME OF DESIGN :

Personal Feeling


SUMMARY :
Memories build a person's innermost feeling, and create who we are in the course of our growth. In this piece, glass, associated with memories, is divided into fragments and are later joined back together. The reflections of glass extend and fade into space, as our memories are often enlarged through recalling, and are then hidden within our minds.
The structure of stained glass reveals my belief of memory, visualizing things that are unreachable. Besides, the repetitive making process, for me, is a meditation of my own self. Through recalling, my memory is once again secured.

(The text is provided by the student)


HOW TO CITE
APA :
Fu, Wing Tung Monica. (2009). Spatialized Memory. Retrieved from HKBU Heritage:
http://heritage.lib.hkbu.edu.hk/view.php?id=10659

MLA :
Fu, Wing Tung Monica. "Spatialized Memory". HKBU Heritage. HKBU Library, 2009. Web. 22 Sep. 2020.
<http://heritage.lib.hkbu.edu.hk/view.php?id=10659>.

● Persistent link: http://heritage.lib.hkbu.edu.hk/view.php?id=10659
● XML Dublin Core code for metadata harvesting
● Go to the full record in the library's catalogue




This production is presented here with the permission of the producer and/or the corresponding academic department concerned.
Any non-personal uses, downloading, storage, reproduction, or redistribution of any of these videos/images/files/content is strictly prohibited.
HKBU and its Library assume no responsibility for the information presented and materials used in these productions. Go to Full Copyright Note.