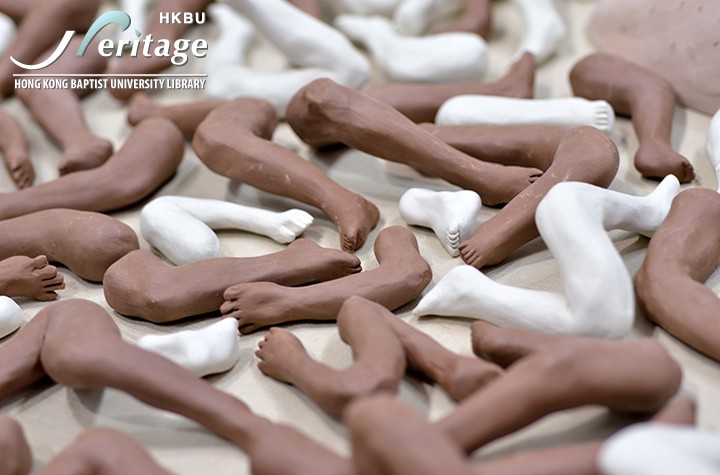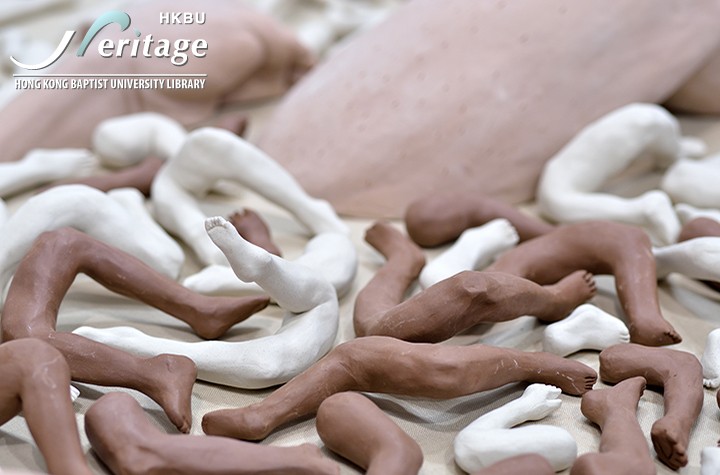 Lau, Ting Yan
2013
Academy of Visual Arts
BA (Visual Arts)

150 x 250 x 100 cm
4930 View

Clay, Fabric


ART FORM :

Glass / Ceramics
Installation
Sculpture

THEME OF DESIGN :

Personal Feeling


SUMMARY :
Dealing with the choices in daily routine, there is always a dualism in my mind. However, I can only make one decision within this body. Therefore, I need to dialogue to myself and make the final decision.
My work shows my feelings on the struggle and iterant dialogue between these two thoughts. And this dialogue would continue until an unforeseeable time.

(The text is provided by the student)


HOW TO CITE
APA :
Lau, Ting Yan. (2013). Self-Dialogue. Retrieved from HKBU Heritage:
http://heritage.lib.hkbu.edu.hk/view.php?id=10691

MLA :
Lau, Ting Yan. "Self-Dialogue". HKBU Heritage. HKBU Library, 2013. Web. 26 Nov. 2020.
<http://heritage.lib.hkbu.edu.hk/view.php?id=10691>.

● Persistent link: http://heritage.lib.hkbu.edu.hk/view.php?id=10691
● XML Dublin Core code for metadata harvesting
● Go to the full record in the library's catalogue




This production is presented here with the permission of the producer and/or the corresponding academic department concerned.
Any non-personal uses, downloading, storage, reproduction, or redistribution of any of these videos/images/files/content is strictly prohibited.
HKBU and its Library assume no responsibility for the information presented and materials used in these productions. Go to Full Copyright Note.