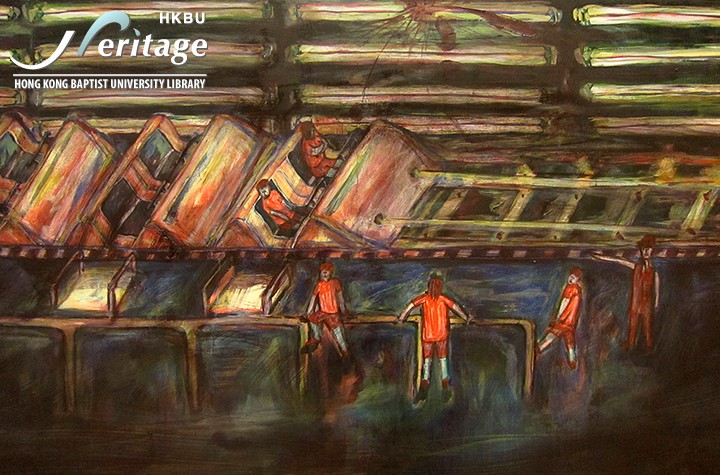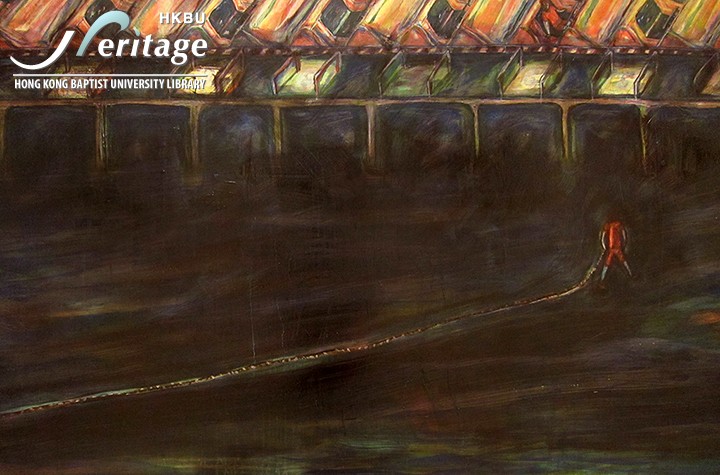 Cheng, Ting Ting
2013
Academy of Visual Arts
BA (Visual Arts)

220 x 200 cm, a set of 3 pieces
5122 View

Oil on canvas


ART FORM :

Drawing / Painting

THEME OF DESIGN :

Personal Feeling

Events


SUMMARY :
The theme of re-encounter prevails in my paintings. Re-encounter is intermediary in nature. It recalls memories of the past and it is inseparable from the happenings and feelings in the present. To echo with this nature, I collected miscellaneous materials across time during my creation. By studying these cross-temporal contexts, I introduce the mixed new context in my paintings where familiarity and strangeness are simultaneously present.
Wednesday's Station revolves the re-encounter with the experience of waiting.

(The text is provided by the student)


AWARD :
Red Elation Award

AVA Awards

HOW TO CITE
APA :
Cheng, Ting Ting. (2013). Wednesday's Station. Retrieved from HKBU Heritage:
http://heritage.lib.hkbu.edu.hk/view.php?id=10708

MLA :
Cheng, Ting Ting. "Wednesday's Station". HKBU Heritage. HKBU Library, 2013. Web. 27 Oct. 2020.
<http://heritage.lib.hkbu.edu.hk/view.php?id=10708>.

● Persistent link: http://heritage.lib.hkbu.edu.hk/view.php?id=10708
● XML Dublin Core code for metadata harvesting
● Go to the full record in the library's catalogue




This production is presented here with the permission of the producer and/or the corresponding academic department concerned.
Any non-personal uses, downloading, storage, reproduction, or redistribution of any of these videos/images/files/content is strictly prohibited.
HKBU and its Library assume no responsibility for the information presented and materials used in these productions. Go to Full Copyright Note.