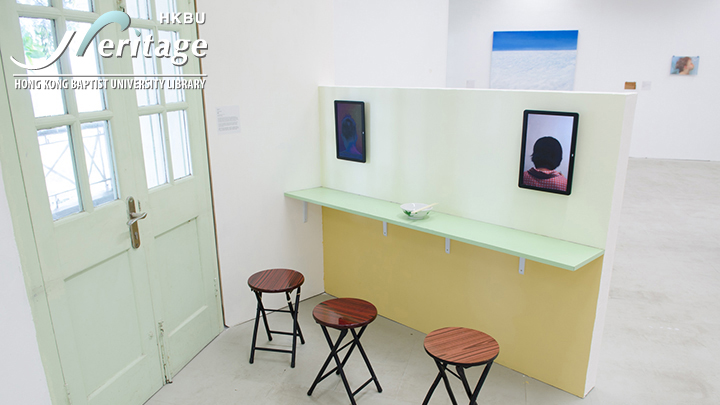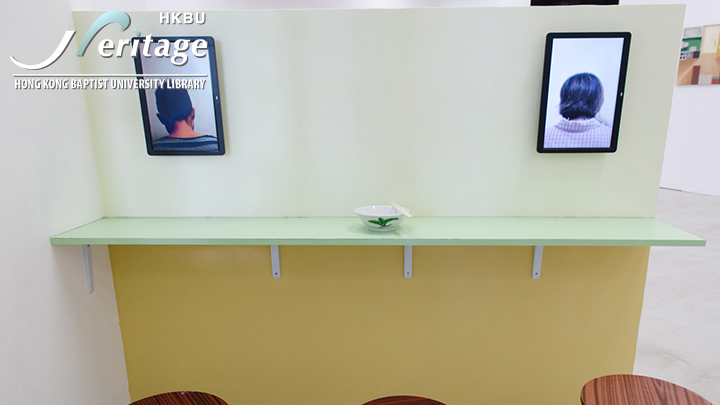 Ng, Wing Yee
2014
Academy of Visual Arts
BA (Visual Arts)

6 Min
3636 View

Mixed-media, Videos


ART FORM :

Installation

THEME OF DESIGN :

Issues / Topics


SUMMARY :
'Eating Alone' is a work that reflects my views and perception of lone diners as both a participant and an observer. It consists of a Hong Kong style snack shop setting with a table mounted on wall and two videos of separated lone diners facing the wall, showing a situation of lone diners gather having their meals there. The audience can participate by taking the seat between the separated 'diners', or to observe the happenings in the installation. The merge of the moving images and the actual participation in the installation changes the audience's experience, by the relationship between the visible (perspectives) and the invisible (perception evoked).

(The text is provided by the student)


HOW TO CITE
APA :
Ng, Wing Yee. (2014). Eating Alone. Retrieved from HKBU Heritage:
http://heritage.lib.hkbu.edu.hk/view.php?id=10880

MLA :
Ng, Wing Yee. "Eating Alone". HKBU Heritage. HKBU Library, 2014. Web. 26 Oct. 2020.
<http://heritage.lib.hkbu.edu.hk/view.php?id=10880>.

● Persistent link: http://heritage.lib.hkbu.edu.hk/view.php?id=10880
● XML Dublin Core code for metadata harvesting
● Go to the full record in the library's catalogue




This production is presented here with the permission of the producer and/or the corresponding academic department concerned.
Any non-personal uses, downloading, storage, reproduction, or redistribution of any of these videos/images/files/content is strictly prohibited.
HKBU and its Library assume no responsibility for the information presented and materials used in these productions. Go to Full Copyright Note.