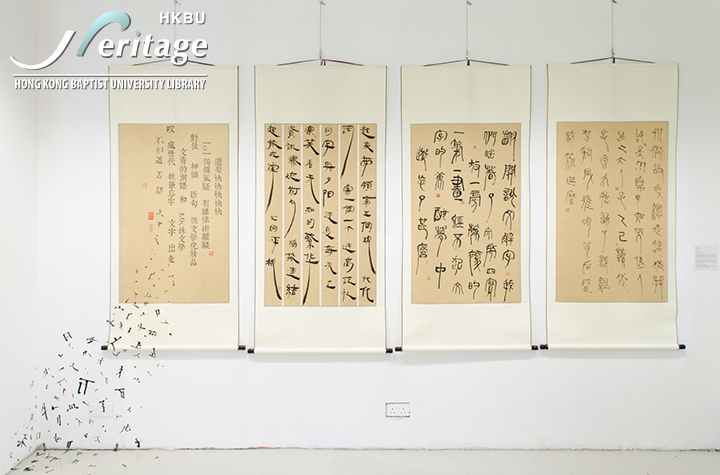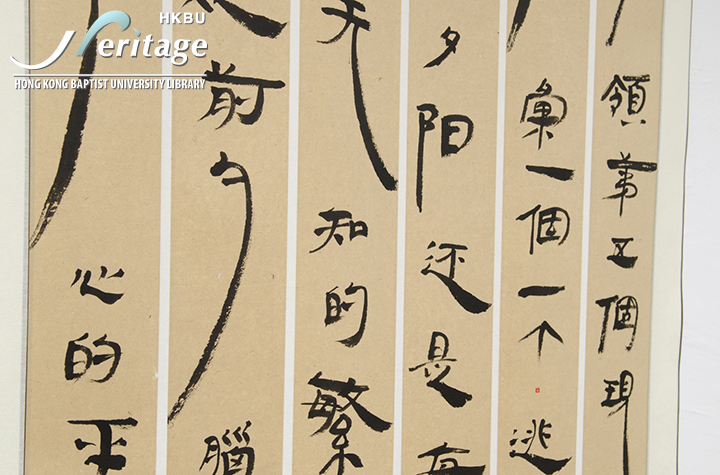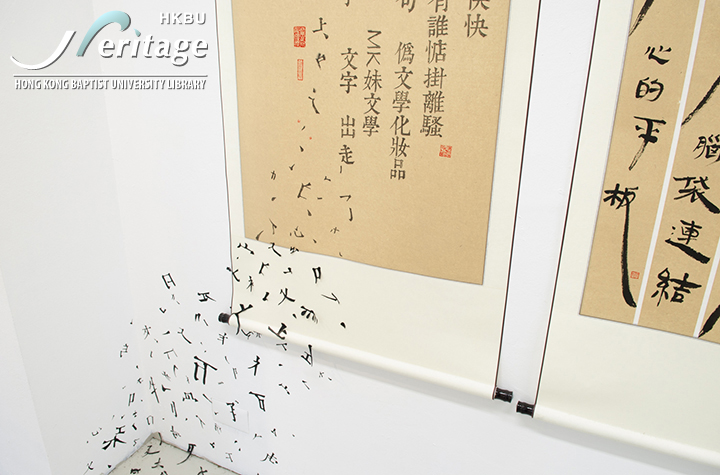 Leung, Chi Kwan
2014
Academy of Visual Arts
BA (Visual Arts)

70 x 140 cm, a set of 4 pieces
4356 View

Ink on paper with graphic printing


ART FORM :

Chinese Arts

THEME OF DESIGN :

Issues / Topics


SUMMARY :
Ancient Chinese invented characters to record and convey messages. By contrast, present-day Chinese characters are often relegated to become the by-product of the convenience of communication. In view of the phenomenon that people have been arbitrarily changing the appearance of Chinese characters with the utilization of simplified Chinese characters and Internet buzzwords, my work "Progression" is to question whether the latest development of Chinese characters is a progression or a regression.

Executed in Oracle Bone Script, Seal Script and Clerical Script, this series examines the evolution of scripts by exploring into the essence of traditional calligraphy from the pictographic elements in the earlier scripts to the expressive touches of the brush in later scripts. With the awkward inclusion of the simplified and deconstructed Chinese characters, the work rethinks on the meanings and value of present-day Chinese characters.

(The text is provided by the student)


HOW TO CITE
APA :
Leung, Chi Kwan. (2014). Progression. Retrieved from HKBU Heritage:
http://heritage.lib.hkbu.edu.hk/view.php?id=10881

MLA :
Leung, Chi Kwan. "Progression". HKBU Heritage. HKBU Library, 2014. Web. 20 Sep. 2020.
<http://heritage.lib.hkbu.edu.hk/view.php?id=10881>.

● Persistent link: http://heritage.lib.hkbu.edu.hk/view.php?id=10881
● XML Dublin Core code for metadata harvesting
● Go to the full record in the library's catalogue




This production is presented here with the permission of the producer and/or the corresponding academic department concerned.
Any non-personal uses, downloading, storage, reproduction, or redistribution of any of these videos/images/files/content is strictly prohibited.
HKBU and its Library assume no responsibility for the information presented and materials used in these productions. Go to Full Copyright Note.