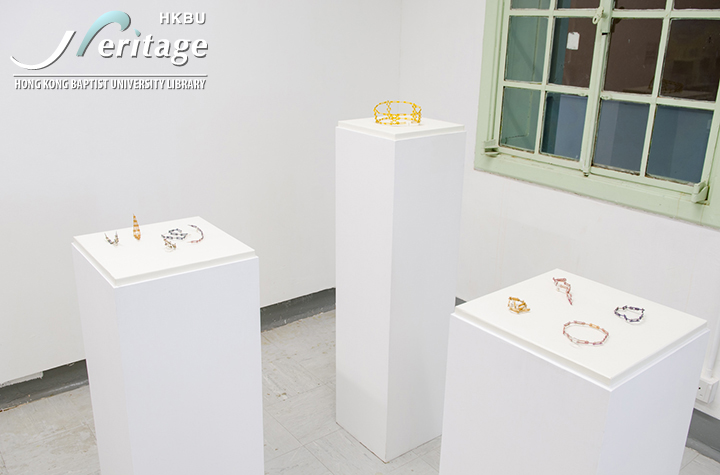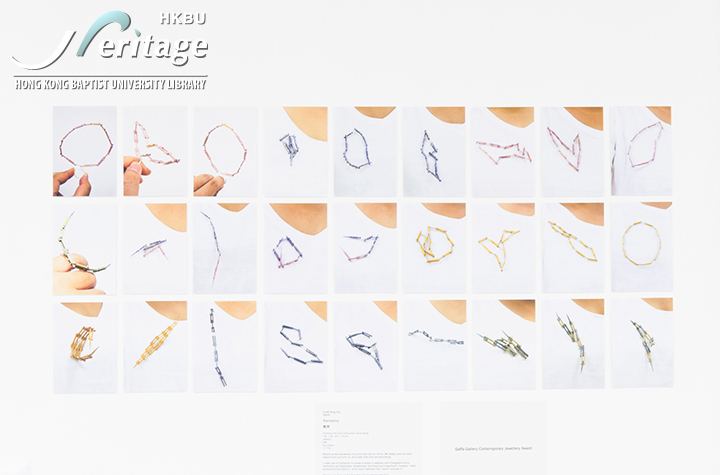 Chan, Wing Sze
2014
Academy of Visual Arts
BA (Visual Arts)

Various dimensions
5180 View

Toothpicks, Fine silver, Sterling silver and natural dye


ART FORM :

Wearables / Jewellery

THEME OF DESIGN :

Objects

People / Body

Personal Feeling


SUMMARY :
Beauty exists everywhere, but only if we care to notice. We always overlook daily objects surrounding us, and forget that they actually are fascinating too.
I make use of toothpicks to create a series of jewellery with changeable forms. Toothpicks are disposable, inexpensive, short-lived and insignificant. However, at least for me, "what audiences think about it" is far more important than "what it actually is".
Wearers can find out the form they liked by playing with the jewellery.

(The text is provided by the student)


AWARD :
Gaffa Gallery Contemporary Jewellery Award

HOW TO CITE
APA :
Chan, Wing Sze. (2014). Transiency. Retrieved from HKBU Heritage:
http://heritage.lib.hkbu.edu.hk/view.php?id=10882

MLA :
Chan, Wing Sze. "Transiency". HKBU Heritage. HKBU Library, 2014. Web. 26 Oct. 2020.
<http://heritage.lib.hkbu.edu.hk/view.php?id=10882>.

● Persistent link: http://heritage.lib.hkbu.edu.hk/view.php?id=10882
● XML Dublin Core code for metadata harvesting
● Go to the full record in the library's catalogue




This production is presented here with the permission of the producer and/or the corresponding academic department concerned.
Any non-personal uses, downloading, storage, reproduction, or redistribution of any of these videos/images/files/content is strictly prohibited.
HKBU and its Library assume no responsibility for the information presented and materials used in these productions. Go to Full Copyright Note.