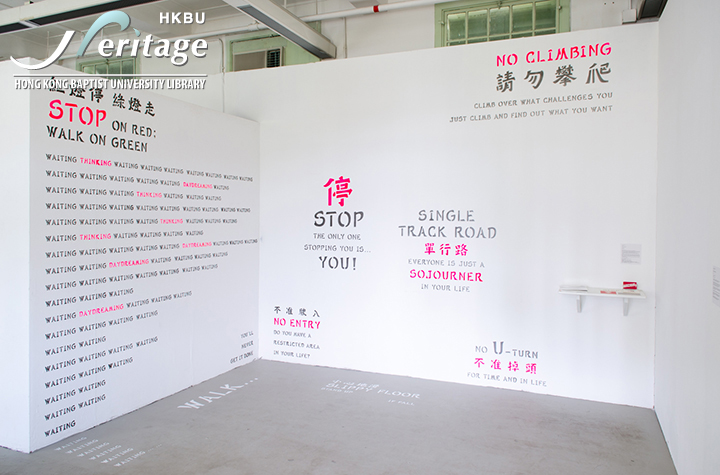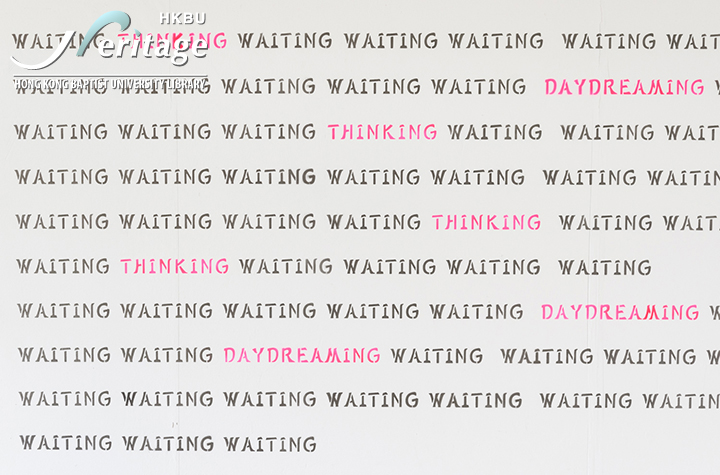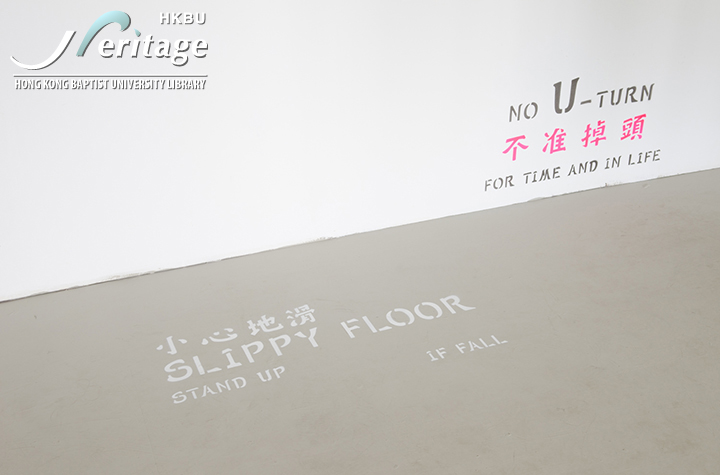 To, Sze Wai Vinci
2014
Academy of Visual Arts
BA (Visual Arts)

25 x 25 cm
3348 View

Spray paint


ART FORM :

Other

THEME OF DESIGN :

Personal Feeling


SUMMARY :
Signs surround us. They inform us of directions and guide us to our destinations.
However, can they really lead us to walk our path in life?
In this long journey of life, who can give us guidance?
To me words are always the most direct way to express my own feelings.
And words will evoke resonance from others.

I have designed a typeface, a set of Latin letters and Chinese characters to visualize encouraging slogans addressed to me and others in belief the future is not fearful. I use stencil font shapes because this style is common in Hong Kong to create signs. Being inspired by the Chinese version lettering design of "Post No Bill 嚴禁標貼", I added a touch of Chinese calligraphy to the shapes of the Latin letters. I always think of why that English typeface is so dull and visually not matching with the Chinese words? This became my inspiration to add characteristics of Chinese strokes and create a set of HK style Latin letters.

(The text is provided by the student)


HOW TO CITE
APA :
To, Sze Wai Vinci. (2014). Seize the Day. Retrieved from HKBU Heritage:
http://heritage.lib.hkbu.edu.hk/view.php?id=10885

MLA :
To, Sze Wai Vinci. "Seize the Day". HKBU Heritage. HKBU Library, 2014. Web. 26 Oct. 2020.
<http://heritage.lib.hkbu.edu.hk/view.php?id=10885>.

● Persistent link: http://heritage.lib.hkbu.edu.hk/view.php?id=10885
● XML Dublin Core code for metadata harvesting
● Go to the full record in the library's catalogue




This production is presented here with the permission of the producer and/or the corresponding academic department concerned.
Any non-personal uses, downloading, storage, reproduction, or redistribution of any of these videos/images/files/content is strictly prohibited.
HKBU and its Library assume no responsibility for the information presented and materials used in these productions. Go to Full Copyright Note.