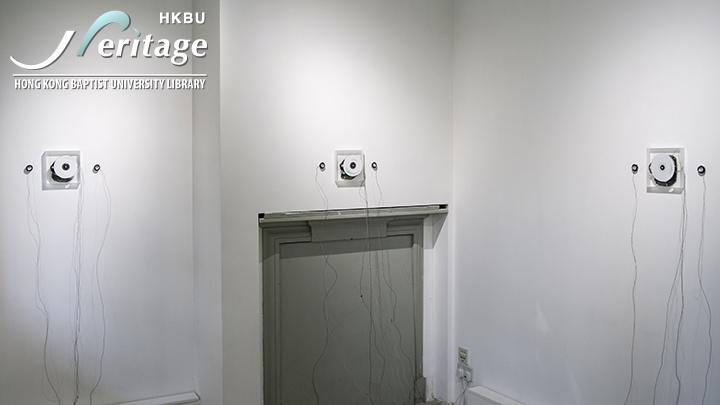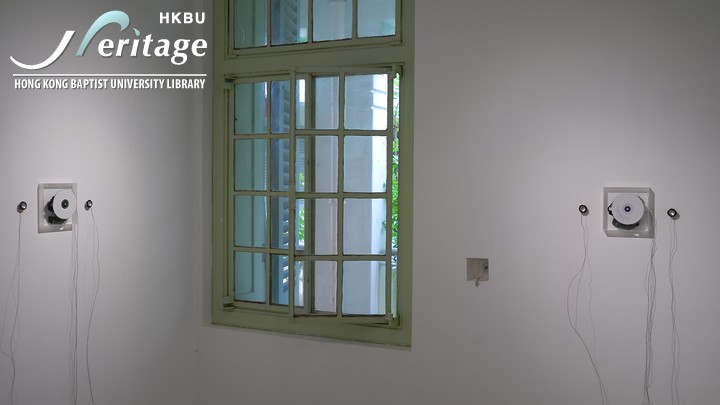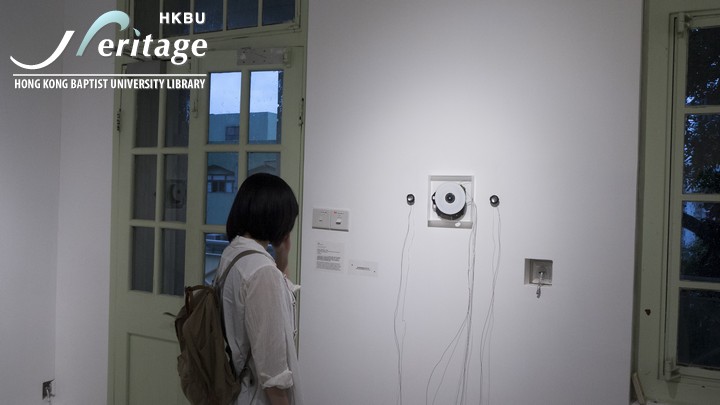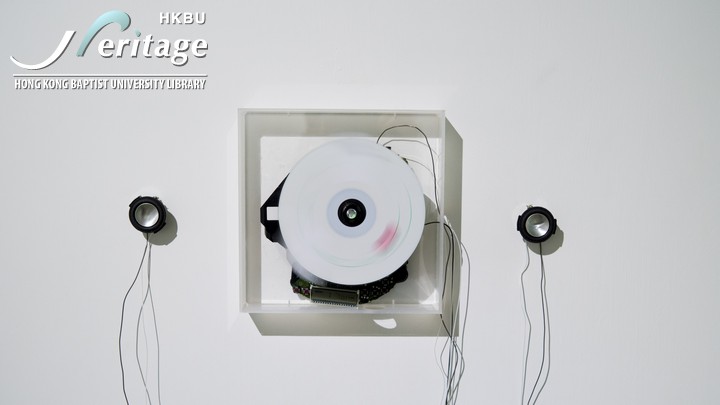 Lee, Siu Hin
2015
Academy of Visual Arts
BA (Visual Arts)

Various dimensions
10304 View

Self-modified CD players, 6-Channel recorded musical composition (10 minutes loop), Speakers


ART FORM :

Sound Installation

THEME OF DESIGN :

Places / Spaces

Other: Musicality and Form


SUMMARY :
|·o·||·o·||·o·||·o·||·o·||·o·| is an exploration on the inter-play of musicality and space. It consists of six tracks of musical compositions, each of which is playing back in a loop from a CD in a self-modified CD player. The tonality of composition is written based on the manipulation of playback time and various points of diffusion within the room. By articulating the musical compositions through the systematic display of the gadgets, the intent then is to construct a sonic landscape that explores the variability of sound.

(The text is provided by the student)


HOW TO CITE
APA :
Lee, Siu Hin. (2015). |·o·| |·o·||·o·||·o·||·o·||·o·|. Retrieved from HKBU Heritage:
http://heritage.lib.hkbu.edu.hk/view.php?id=11095

MLA :
Lee, Siu Hin. "|·o·| |·o·||·o·||·o·||·o·||·o·|". HKBU Heritage. HKBU Library, 2015. Web. 20 Sep. 2020.
<http://heritage.lib.hkbu.edu.hk/view.php?id=11095>.

● Persistent link: http://heritage.lib.hkbu.edu.hk/view.php?id=11095
● XML Dublin Core code for metadata harvesting
● Go to the full record in the library's catalogue




This production is presented here with the permission of the producer and/or the corresponding academic department concerned.
Any non-personal uses, downloading, storage, reproduction, or redistribution of any of these videos/images/files/content is strictly prohibited.
HKBU and its Library assume no responsibility for the information presented and materials used in these productions. Go to Full Copyright Note.