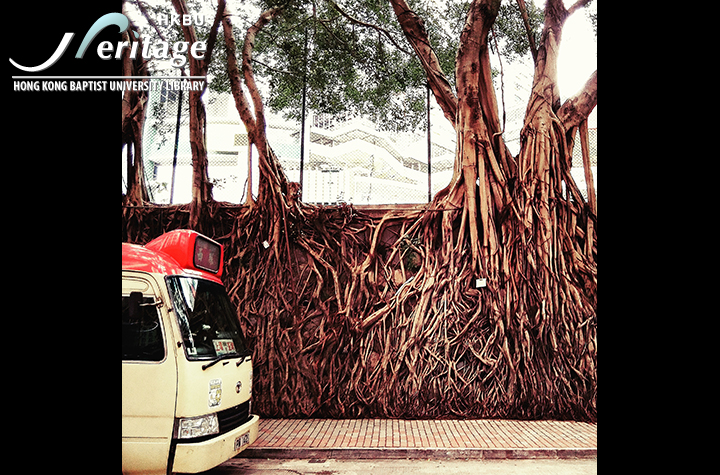 Gutierrez, Joni
2016
Academy of Film
PhD Communication (Film Studies)


960 View




SUMMARY :
The firm grasp of the roots alludes to the life-drive, witnessed, in this piece, by a minibus that serves to move people daily.
Part of Joni Gutierrez' "Home for Now" Exhibition held from 1 June to 3 July 2016 at the Hong Kong Baptist University Library:
http://hkbu.libguides.com/exhibitions/homefornow
Artist's Statement:
Wandering around Hong Kong has become my path in connecting with its lifeworld - something that I cannot satisfactorily express in words. The photographic medium, however, with its dual affinities for the concrete and the indeterminate, offers a way for me to invoke this elusive sphere. The ensuing panoramic mosaic in this exhibition manifests an ongoing attempt at a creative conversation with the Hong Kong lifeworld.
(The English text is provided by the student)
HOW TO CITE
APA :
Gutierrez, Joni. (2016). Persistence of Grounding. Retrieved from HKBU Heritage:
http://heritage.lib.hkbu.edu.hk/view.php?id=11163

MLA :
Gutierrez, Joni. "Persistence of Grounding". HKBU Heritage. HKBU Library, 2016. Web. 19 Sep. 2020.
<http://heritage.lib.hkbu.edu.hk/view.php?id=11163>.

● Persistent link: http://heritage.lib.hkbu.edu.hk/view.php?id=11163
● XML Dublin Core code for metadata harvesting
● Go to the full record in the library's catalogue




This production is presented here with the permission of the producer and/or the corresponding academic department concerned.
Any non-personal uses, downloading, storage, reproduction, or redistribution of any of these videos/images/files/content is strictly prohibited.
HKBU and its Library assume no responsibility for the information presented and materials used in these productions. Go to Full Copyright Note.