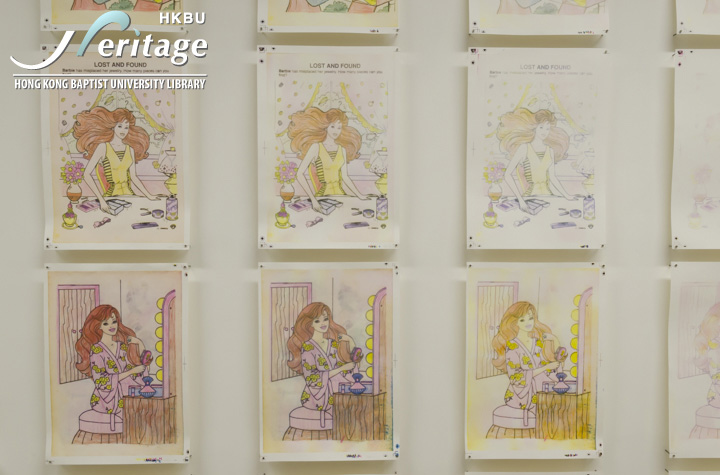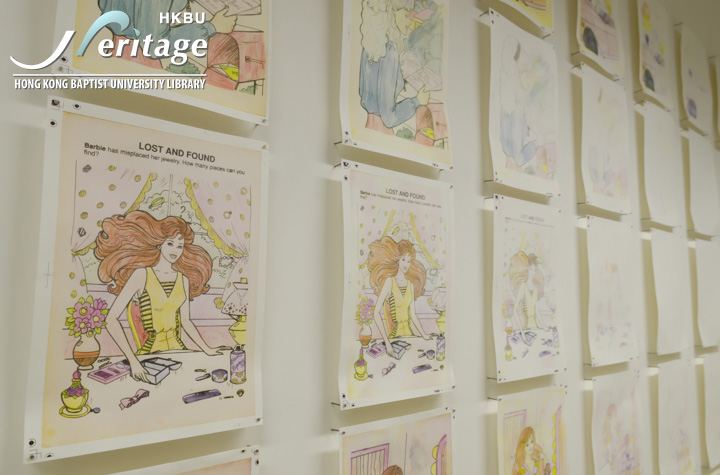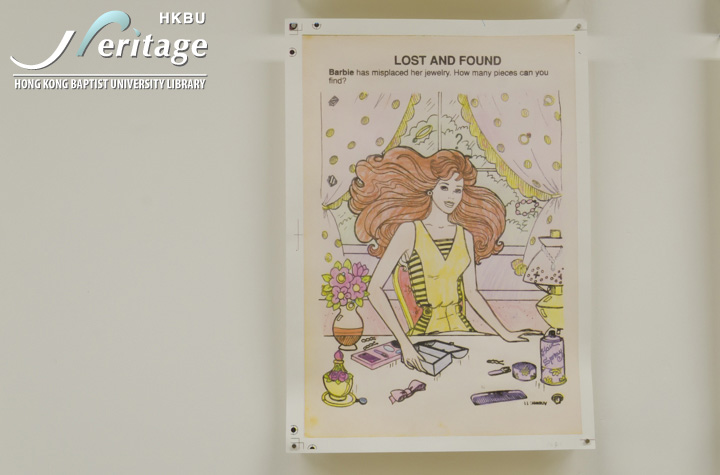 Fok, Ching
2018
Academy of Visual Arts
BA (Visual Arts)

21 x 29.7 cm (a set of 40 pieces)
2532 View

Acrylic Paint, Screen Printing Medium, American Environment Paper


ART FORM :

Printmaking

THEME OF DESIGN :

Personal Feeling


SUMMARY :
This piece is inspired by the erasure effect of CMYK screen printing and how it echoes with the interaction between my actions and my own personality.

To me, colouring books are printed toys that assist children in using their creativity. They generally include black outlines of cartoon characters, which children are familiar with, to encourage them to fill in colours of their choice and complete the picture. When I discover the colouring book I filled in as a kid, I started to contemplate how I have followed and found satisfaction in rules. Some people think that growing up means breaking boundaries, some attempt to trace back to societal values that lead to these limitations. However, I have chosen to use screen printing techniques that I am familiar with this time of my life, to respond to the past me wth a similarly serious and careful attitude.

CMYK separation technique uses a basic unit of dots to form all colours seen by the naked eye. The range of colours we see in an image is only an optical illusion. After scanning and colour separation, hand-coloured pictures become a manifestation of the computer's understanding of colours, and a system formed by colours. The repeatedly scanned and printed image fades into white, thus finishing the process of understanding, pondering and putting my mind at ease.

(The text is provided by the student)


HOW TO CITE
APA :
Fok, Ching. (2018). Self-study. Retrieved from HKBU Heritage:
http://heritage.lib.hkbu.edu.hk/view.php?id=11259

MLA :
Fok, Ching. "Self-study". HKBU Heritage. HKBU Library, 2018. Web. 20 Sep. 2020.
<http://heritage.lib.hkbu.edu.hk/view.php?id=11259>.

● Persistent link: http://heritage.lib.hkbu.edu.hk/view.php?id=11259
● XML Dublin Core code for metadata harvesting
● Go to the full record in the library's catalogue




This production is presented here with the permission of the producer and/or the corresponding academic department concerned.
Any non-personal uses, downloading, storage, reproduction, or redistribution of any of these videos/images/files/content is strictly prohibited.
HKBU and its Library assume no responsibility for the information presented and materials used in these productions. Go to Full Copyright Note.