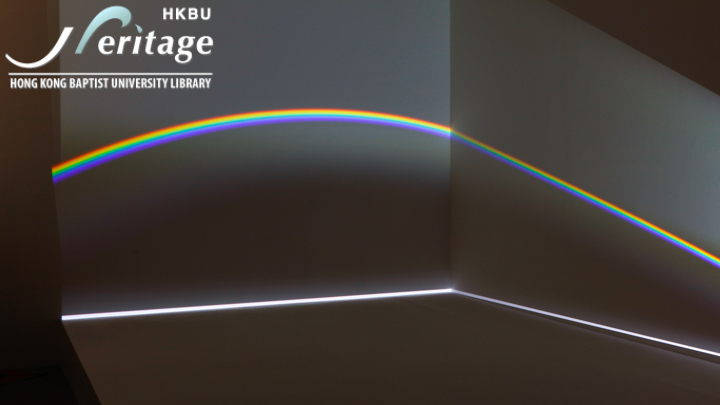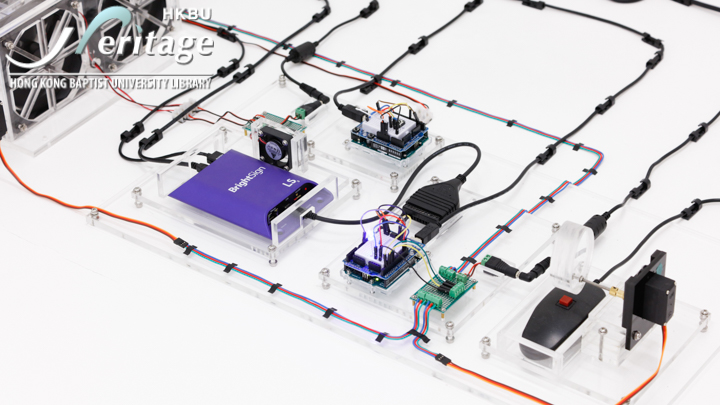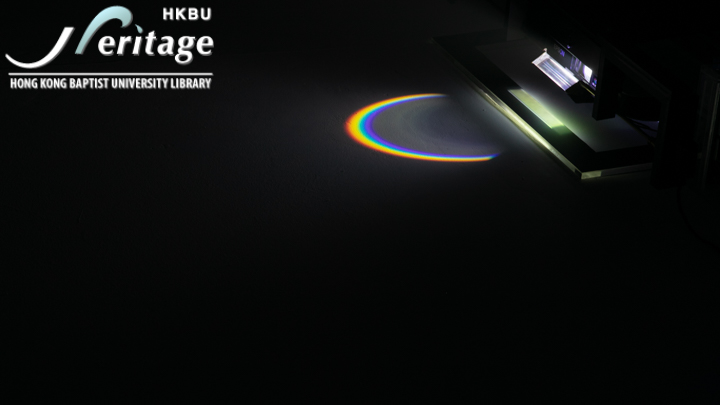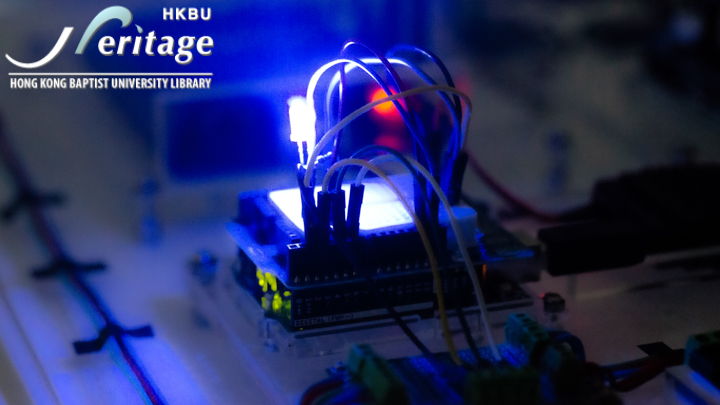 Hui, Gi Wai Echo
2019
Academy of Visual Arts
BA (Visual Arts)

9 Min
2121 View

Video installation, light, prism, Arduino, servo motor, acrylic board, brass


ART FORM :

Installation

THEME OF DESIGN :

Other: Human senses, Visual sense, Perception


SUMMARY :
When there is light, everything is visible. I decompose the fundamental element in the visual world to let the invisible become visible.

It is a process deconstructing light‭.‬

I project a white source of light on a surface while using prism and some moving images to "deconstruct" it. "White" is not an independent colour. It is a mixture of colour in the visible spectrum that is composed of the primary colour red, green and blue.

Through refraction of light, I separated the white source with the three primary colours to rainbow light using a prism. After that, I took away green light from white light, leaving a mixture of red and blue light. Without green, the light source gradually reflects a new colour called magenta, hence the 'rainbow' becomes a 'duo-coloured rainbow'. Eventually, I erased red from magenta. The line results in a pure blue colour. As blue is a primary coloured light that cannot be further decomposed by the prism, it appeared the ultimate light source in a monochromatic 'rainbow' colour.

(The text is provided by the student)


AWARD :
Academy of Visual Arts (AVA) Award

HOW TO CITE
APA :
Hui, Gi Wai Echo. (2019). We Can't See the Rainbow in the White. Retrieved from HKBU Heritage:
http://heritage.lib.hkbu.edu.hk/view.php?id=11296

MLA :
Hui, Gi Wai Echo. "We Can't See the Rainbow in the White". HKBU Heritage. HKBU Library, 2019. Web. 20 Sep. 2020.
<http://heritage.lib.hkbu.edu.hk/view.php?id=11296>.

● Persistent link: http://heritage.lib.hkbu.edu.hk/view.php?id=11296
● XML Dublin Core code for metadata harvesting
● Go to the full record in the library's catalogue




This production is presented here with the permission of the producer and/or the corresponding academic department concerned.
Any non-personal uses, downloading, storage, reproduction, or redistribution of any of these videos/images/files/content is strictly prohibited.
HKBU and its Library assume no responsibility for the information presented and materials used in these productions. Go to Full Copyright Note.